A Proven Process to Get From Idea to Product/ Market Fit in B2B
Packed with more than 20 case studies, Lean B2B consolidates the best thinking around Business-to-Business (B2B) Customer Development to help entrepreneurs focus on the right actions each step of the way, leaving as little as possible to luck.
Evaluate Opportunities
Assess the business and market potential of opportunities. Find the right opportunity for you and your team.
Validate Your Oportunity
Find and prioritize business problems in companies. Identify the stakeholders with the power to influence a purchase decision.
Find Stakeholders
Find early adopters. Quickly establish credibility. Convince business stakeholders to work with you.
Avoid Pitfalls
Identify and avoid common challenges. Learn ninja techniques to speed up product-market validation.
Thousands of Entrepreneurs & Innovators Use
Lean B2B
"Lean B2B is definitively one of the most inspiring books I have read so far covering the B2B market. This is a must read for every B2B entrepreneur, Saas creator or consultant and business school student. It's the kind of book you don't read once, you go back to it on a regular basis."
"Having read most of the classic books on Lean Startup (Eric Ries, Steve Blank, Alex Osterwalder, Ash Maurya, Cindy Alvarez, etc.), finding "Lean B2B" and absorbing its content has been essential to understand and/or confirm (since I've worked in a large corporate myself) what the differences in the B2B space is."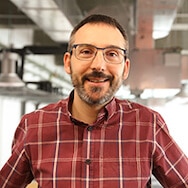 "I learned B2B the hard way, making mistakes following B2C tactics tweaking them to make them work in B2B. All these lessons were in the book. I could have just read this book and saved myself months of runway and immeasurable frustration and anxiety."
"This is a must read for anybody looking to start a business in the B2B space. The author speaks in a very matter of fact tone and covers all of the must know points. I really recommend reading this book if you are a B2B entrepreneur."
"The book will pay itself off in the first couple of pages!"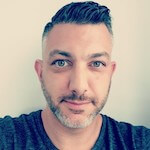 Co-Founder, Datanyze, AA-ISP Top 25 Most Influential
Get Your Copy
Learn to build products businesses want.
Download the First 6 Chapters Free
Learn how to find early adopters, select market opportunities, and assess your venture's risk with this 80-page sampler.