LEAN B2B
Learn to build products businesses buy. Follow the process used by thousands of entrepreneurs and quickly get from idea to product/market fit in B2B.
À noter que cette édition est également disponible en français. 🇫🇷🇨🇦🇧🇪🇨🇭
🌱 All copies of Lean B2B sold on this website help plant trees. 🌱
Revised. Updated. Refined.
The second edition is the result of years of research into B2B entrepreneurship. It builds off the unique Lean B2B Methodology, which has already helped thousands of entrepreneurs and innovators around the world build successful businesses.
Evaluate Opportunities
Assess the business and market potential of opportunities. Find the right opportunity for you and your team.
Validate Your Oportunity
Find and prioritize business problems in companies. Identify the stakeholders with the power to influence a purchase decision.
Find Stakeholders
Find early adopters. Quickly establish credibility. Convince business stakeholders to work with you.
Avoid Pitfalls
Identify and avoid common challenges. Learn ninja techniques to speed up product-market validation.
Thousands of Entrepreneurs & Innovators Use Lean B2B
"Lean B2B has earned its place in the canon for any enterprise founder. I somehow stumbled on the first edition of the book years ago, and it helped fundamentally, positively change the way I approached building my companies. I attribute many of the mental models & frameworks I use to win as an enterprise founder to Étienne's writing."
"Creating a business that sells to other businesses is extremely difficult. You will face many obstacles–poor access to decision-makers, difficulty acquiring users to test assumptions, investors prematurely pushing growth, and so on. The gymnastics needed to check waste in the face of these obstacles is intimidating. Lean B2B is an indispensable tool that will help you apply lean entrepreneurial skills to complex business ecosystems."
Brant Cooper
Author of Disruption Proof and The Lean Entrepreneur
"When my co-founders and I started Loopio, we used Étienne's Lean B2B principles to guide our actions, especially with customer conversations and research. This ensured that every line of code we wrote was translated into raw value for our customers. If you want to steer the ship in the right direction from day 1, this book will show you the way."
"Extraordinary, insightful and well explained. Lean B2B equipped me with valuable tools and examples to help businesses with solutions that meet their needs."
Jose Alonso
Incubation Manager at Konica Minolta and Board Member at Custom Surgical
"The book will pay itself off in the first couple of pages!"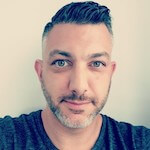 Co-Founder, Datanyze, AA-ISP Top 25 Most Influential
Get Your Copy
Learn to build products businesses want.
Download the First 4 Chapters Free
Learn the major differences between B2B and B2C customer development, how to think about business ideas, and how to assess a venture's risk in this 70-page sampler.