THE LEAN B2B MASTERCLASS
Learn to build products businesses buy. Follow the process used by thousands of entrepreneurs and quickly get from idea to product-market fit in B2B.
Overview
Learn how to build products businesses buy by joining The Lean B2B Masterclass.
The Lean B2B masterclass will show you exactly what to do, when, and most importantly, how! Instead of flailing around trying random things, you'll be able to follow a clear path.
The methodology you'll learn has been developed over 7+ years and combines insights from hundreds of successful B2B entrepreneurs.
Thousands of entrepreneurs and innovators are already using the Lean B2B methodology.
What Will I Learn?
The masterclass curriculum is designed for action, to help you get positively addicted to success, and to do it one tiny win at a time. It contains everything you need to reach product-market fit in B2B.
The B2B Opportunity & Setting Yourself Up for Success (25 mins)
In the first section, we'll talk about B2B product opportunities. By the end of it, you'll know the differences between selling to businesses and selling to consumers, and you'll have a clear idea of the time and setup you'll need to reach product-market fit.
Evaluating Markets & Finding Early Adopters (1.5 hour)
Next, we'll look at ways to generate business ideas and evaluate markets. By the end of this section, you'll know what market you should be going in, and will have mastered the art of finding and recruiting early adopters.
Finding the Pains of Buyers (1 hour)
Next, we'll start drafting interview scripts, conducting interviews, and finding problems worth solving. By the end of it, you'll know how to conduct interviews and you'll be able to turn interview data into actionable insights.
Defining a Product & Validating it With Customers (2 hours)
Next, we'll define a minimum viable product to start validating our solution. We'll also learn how to presell a product. By the end of this section, you'll know what goes into an early MVP, and know how to make valuable offers to prospects.
Speeding Things Up & Overcoming Common Challenges (30 mins)
Lastly, you'll learn to address common challenges faced by B2B innovators. You'll also learn tricks to speed up product-market validation. By the end of it, you'll be able to identify stalling techniques and speed things up.
Extras
The masterclass also includes 9+ hours of exclusive interviews with B2B thought-leaders like Dan Martell, Hiten Shah, Sachin Rekhi, and Bob Moesta, pioneer of the Jobs To Be Done Theory, fill-in-the-blank templates and worksheets, and 6 months of access to The Lean B2B Support Community.
"I'm still applying the concepts I learned from the course every day. The Lean B2B masterclass gave me a clear strategy for validating product-market fit within businesses. Very practical, highly recommended!"
Wiser Hare Founder & CEO
Who is teaching this course?
Étienne Garbugli is a 3-time startup founder (Flagback, HireVoice and Highlights), the author of Lean B2B: Build Products Businesses Want, and a recognized customer research expert.
Over the years, he has validated no less than 25 businesses for clients and personal projects, met hundreds of entrepreneurs, ran countless tests, and tried all existing methodologies to learn how to cheaply validate business ideas.
Who is Using the Lean B2B Methodology?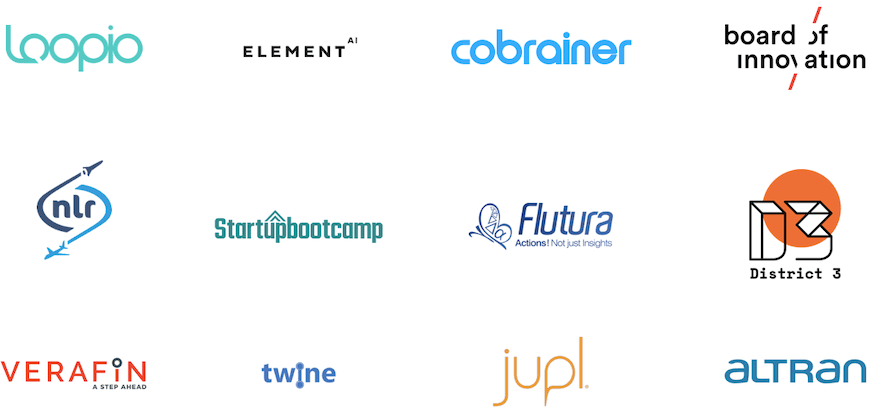 Table of Content
Section 1: The B2B Opportunity & Setting Yourself Up for Success
Lesson #1 – Introduction
3 mins
Get access
Lesson #2 – Why B2B?
8 mins
Get access
Lesson #3 – What Makes B2B Different?
10 mins
Get access
Lesson #4 – How Much Time Do I Need?
3 mins
Get access
Lesson #5 – Do I Need to Quit My Job?
3 mins
Get access
Section Links
Get access
Section 2: Evaluating Markets & Finding Early Adopters
Lesson #6 – Where It Starts
9 mins
Get access
Lesson #7 – Choosing a Market
9 mins
Get access
Lesson #8 – Finding Problems and Opportunities that Matter
5 mins
Get access
Lesson #9 – Finding Early Adopters
16 mins
Get access
Lesson #10 – Finding Early Advocates
4 mins
Get access
Lesson #11 – Selecting Early Adopters
2 mins
Get access
Lesson #12 – Leveraging Domain Credibility & Visibility
11 mins
Get access
Lesson #13 – Contacting Early Adopters
12 mins
Get access
Lesson #14 – How to Get Customer Interviews with Cold Emails
26 mins
Get access
↳ Lesson #14 – Cold Email Sample Script
Get access
Section Links
Get access
Section 3: Finding the Pains of Business Buyers
Lesson #15 – Why Interviews?
9 mins
Get access
Lesson #16 – The Code of Conduct for Customer Interviews
12 mins
Get access
↳ Lesson #16 – Tips for Great Customer Development Interviews
Get access
Lesson #17 – Customer Discovery Interview Questions
11 mins
Get access
↳ Lesson #17 – Customer Discovery Interview Questions 
Get access
Lesson #18 – Conducting Problem Interviews
16 mins
Get access
Lesson #19 – Analyzing the Results
12 mins
Get access
Section 4: Defining a Product & Validating it With Customers
Lesson #20 – Problem-Solution Fit
13 mins
Get access
↳ Lesson #20 – All Types of Endorsement
Get access
Lesson #21 – Creating a Minimum Viable Product
18 mins
Get access
Lesson #22 – Mapping the Buying Influencers
9 mins
Get access
Lesson #23 – Preparing Your Pitch
18 mins
Get access
Lesson #24 – Reengaging Prospects
5 mins
Get access
↳ Lesson #24 – Reengagement Template
Get access
Lesson #25 – Conducting Solution Interviews
10 mins
Get access
↳ Lesson #25 – Solution Interview Questions
Get access
Lesson #26 – Dealing with your First Purchase
4 mins
Get access
↳ Lesson #26 – How to Deal With Your First Purchase
Get access
Lesson #27 – What to Do if the Prospect Doesn't Buy?
6 mins
Get access
↳ Lesson #27 – The Reasons Why Prospects Don't Buy
Get access
Lesson #28 – Product-Market Fit
12 mins
Get access
↳ Lesson #28 – Iterating the Product and Reaching Product-Market Fit (🎁 Bonus Content)
Get access
Lesson #29 – To Pivot or Not to Pivot?
7 mins
Get access
↳ Lesson #29 – All Types of Pivots
Get access
Lesson #30 – What Happened With the Business?
6 mins
Get access
Section Links
Get access
Section 5: Speeding Things Up & Overcoming Common Challenges
Lesson #31 – Common Challenges
18 mins
Get access
Lesson #32 – Speeding up Product–Market Validation
11 mins
Get access
Section Links
Get access
Conclusion
Lesson #33 – Conclusion
3 mins
Get access
↳ Lesson #33 – Next Steps and a 🎁 Final Bonus
Get access
🎁 Extras & Bonuses
🎥 How to Find and Evaluate B2B Business Ideas
40 mins
Get access
📘 Lean B2B: Build Products Businesses Want (ebook, PDF)
6.55 MB
Get access
📘 Lean B2B: Build Products Businesses Want (ebook, ePub)
18.2 MB
Get access
📘 Lean B2B: Build Products Businesses Want (ebook, MOBI)
35.9 MB
Get access
📘 Lean B2B: Build Products Businesses Want (Paperback discount)
Get access
🎙️ Expert Interviews With B2B Thought-Leaders
Alex Berman: Cold Email Pro & Serial Entrepreneur (Experiment 27, Lorelia Films, etc)
34 mins
Get access
Alex Hillman: Serial Entrepreneur (Indy Hall, Stacking the Bricks) & Author
(1h 02m 54s)
Get access
Ashwin Gupta: Growth & Product Management at Visual Website Optimizer (VWO) and Wingify
34 mins
Get access
Bob Moesta: President & CEO of the Re-Wired Group, Co-Creator of the Jobs to be Done Framework
26 mins
Get access
Claudio Perrone: Lean Startup Coach & Creator of PopcornFlow for Continuous Innovation & Change
30 mins
Get access
Dan Martell: Serial Entrepreneur (Clarity, Flowtown, Spheric Technologies), Coach & Angel Investor
41 mins
Get access
Daniel Zacarias: Product Management Expert & Career.pm Founder
32 mins
Get access
David Cancel: Serial Entrepreneur (Drift, Performable, Compete, Lookery, Ghostery) & Angel Investor
31 mins
Get access
Hiten Shah: Serial Entrepreneur (FYI, Product Habits, Crazy Egg, Kissmetrics) & Angel Investor
44 mins
Get access
Ian Gervais: VP of Product at Statflo, Founding Team Member
38 mins
Get access
Jeff Gothelf: Co-Author of Lean UX and Sense & Respond, Author of Lean vs Agile vs Design Thinking
29 mins
Get access
Jim Kalbach: Author of The Jobs-to-be-Done Playbook & Head Of Customer Experience at MURAL
29 mins
Get access
Karl Gilis: UX, CRO and Customer Experience Expert & Co-Founder AGConsult
48 mins
Get access
Kieran Flanagan: Growth Though-Leader & VP Marketing at HubSpot
30 mins
Get access
Nir Eyal: Bestselling Author of Hooked: How to Build Habit-Forming Products & Indistractable
24 mins
Get access
Patrick Campbell: Founder & CEO of ProfitWell, Pricing Expert
39 mins
Get access
Sachin Rekhi: Serial Entrepreneur (Notejoy, Feedera, Anywhere.FM) & Product Management Expert
40 mins
Get access
Zoran Kovacevic: Product Manager at TripActions & Serial Entrepreneur
27 mins
Get access
Frequently Asked Questions