One of the most promising companies in America. – Forbes, on enterprise survey company Qualtrics
How much credibility do you think a quote like this would give to your startup?
A recommendation from Forbes, Forrester Research, Gartner or another well-respected industry analyst can help burst open the doors of the enterprise for your startup.
For any mature market, there are experts who have worked hard building a network, establishing credibility and gaining influence over your prospects. Since most of them are consultants, they're usually trying to get found. Working with these experts can help validate your business model, point to emerging market needs and build tremendous credibility.
Although these experts will not do something that negatively affects the personal brand they've built over the years, with the right incentives, they can be made to care about your product.
Innovative and outspoken industry analysts love to get in early on industry-changing technology because it helps maintain their image as thought leaders.
Read the story of how Vincent Guyaux of Mindready Solutions built social proof in the car industry.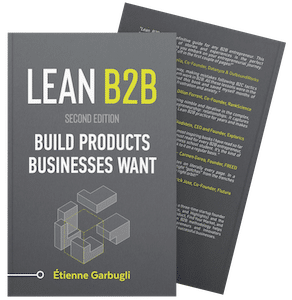 Download the First 4 Chapters Free
Learn the major differences between B2B and B2C customer development, how to think about business ideas, and how to assess a venture's risk in this 70-page sampler.
Working on a B2B Startup?
Learn B2B customer development with our free email course: