You don't know until someone actually swipes a credit card. – Mehdi Ait Oufkir, Co-Founder of PunchTab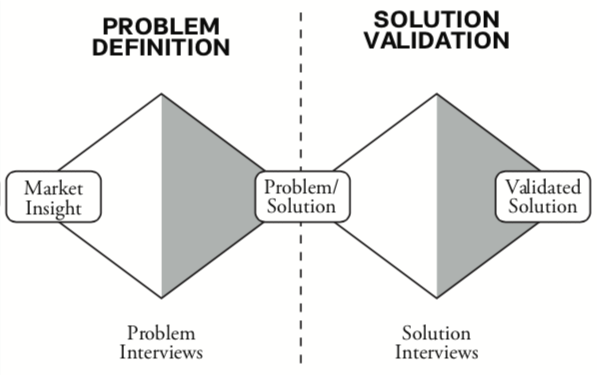 The Solution Interview phase is a startup graveyard.
It's not uncommon to meet entrepreneurs who have been in this phase for the last two or three years and who eventually run out of money.
It's a common tale; startups gather a lot of intelligence, test several products but they can never turn that intelligence into a scalable market opportunity — forever being stuck in a consulting model.
The reason why most startups fail at this stage is that they can't tell the difference between real and false validation. They might think that they have some traction, but they're listening to the wrong signals.
In B2B, you could harass a hundred legitimate prospects for 45 minutes and sell a few terrible products without there ever being a need.
You would get sales, but you wouldn't learn. You might not even realize that clients buy to get rid of you, not because they want what you are selling — understanding why customers buy or don't buy is critical.
The Right Mindset
In this phase of Product-Market validation, you should never let a prospect buy a product that they will regret buying. Remaining humble and honest with yourself is key.
Since you know that you're talking about a real problem, what you need to figure out is whether you are solving this problem the right way and whether you can get paid for it. The only way to do this is by trying to close prospects on a sale or a pilot project.
When you get a "no," it doesn't necessarily mean that (your solution) is invalidated. You need to get a payment, the real validation. Go the furthest you can go for validation. – Jason Cohen, WP Engine Founder and CEO
Not withstanding the expected deal size of your solution, you should expect that the first few sales will be taken at a loss; success stories are more important than revenues.
For your first few customers, you might decide to ask for an amount that does not trigger the need for budget escalation or complex negotiations instead of asking for fair value.
Although you never want to lie to prospects, it is your responsibility to do whatever it takes to sign a first customer. Be more aggressive. Take them to lunch, promise extra services and don't be afraid to charge too little even on long-term deals.
Getting those first few prospects — even below market price — will be worthwhile in the end. Acknowledge that they're taking risk with your unproven solution.
Asking for a pilot is already asking for a lot. Diminish their perception of risk to get the ball rolling.
More on Finding Product-Market Fit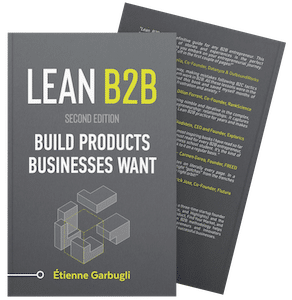 Download the First 4 Chapters Free
Learn the major differences between B2B and B2C customer development, how to think about business ideas, and how to assess a venture's risk in this 70-page sampler.
Working on a B2B Startup?
Join our free email course to learn all you need to know: