"Pricing is all about setting the right perception." – Neil Davidson, Don't Just Roll the Dice Author
A pricing model is one of the business assumptions that changes the most.
The price you choose initially will certainly be wrong, but it won't be final. You can mark this loss of profitability as a tax on learning.
Early on, your real goal with pricing is to make sure that money changes hands in sufficient quantity to validate that a business is worth building. Once you have that, you'll work your way to a more just value-based price, based on the perceived or estimated benefit to the customer rather than the cost of the product.
Your pricing sets the value (or the perception of value) of your product. In the same way that luxury products use price to brand themselves above the market, B2B pricing determines who your economic buyer will be and sets the expectations for the Return on Investment (ROI).
Taleo, for example, used pricing to position its product as a high-end recruitment solution, pricing their products at a level that almost only large companies could afford.
But, pricing above market adds complexity to your Product-Market validation. In general, you should target budgets that your company feels comfortable pitching for.
If you were able to collect information about the purchase authority during the Problem interviews, you can already tell if your pricing will be within range or if you need to go higher up in the company.
Understanding Signing Authority
In general, the lowest level of signing authority — the amount that can be purchased without asking for special approval — in a company is $500 to $1,000. If you're priced just $1 too high, sometimes it requires the next level of management to sign off.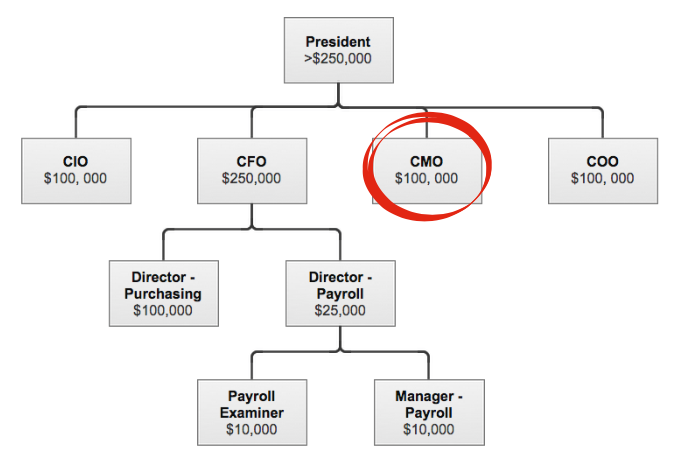 Example of Signing Authority in a Large Company
Companies have formal structures with many stakeholders controlling budget to avoid fraud.
Based on their roles, levels and responsibilities, the people you'll interact with may have very different signing authorities ranging from $500 to $25,000 and above. Selling above the signing authority of your prospects typically complicates and prolongs sales cycles.
Beware, start with one product, one benefit and one pricing model before you start thinking about how it should evolve. Early on, it's usually best to keep things simple.
More on Early Pricing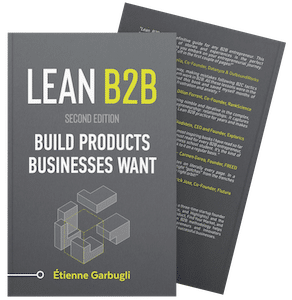 Download the First 4 Chapters Free
Learn the major differences between B2B and B2C customer development, how to think about business ideas, and how to assess a venture's risk in this 70-page sampler.
Working on a B2B Startup?
Learn B2B customer development with our free email course: