Everyday, dozens of articles are published to help startup founders succeed. Entrepreneurs are overwhelmed by the amount of — often conflicting — lessons, ideas and advices they receive. It makes it hard to move forward and avoid decision-paralysis.
Having founded 2 startups (Flagback and HireVoice) and spent more than a year researching B2B Customer Development to write Lean B2B, I had to read a lot of blog posts, books and tweets.
Form my research (and the last few years working with startups), here are some of the most valuable posts I found; the go-to articles I re-read from time to time.
Trust me, you'll be a better entrepreneur for reading these posts.
Enjoy.
P.S. Anything missing?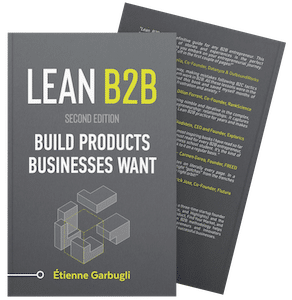 Download the First 4 Chapters Free
Learn the major differences between B2B and B2C customer development, how to think about business ideas, and how to assess a venture's risk in this 70-page sampler.
Working on a B2B Startup?
Join our free email course to learn all you need to know: