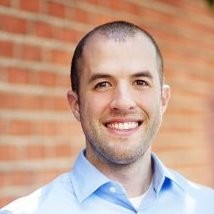 Pete Koomen joined Google as an Associate Product Manager in 2006. At Google, he had the chance to work on many large projects and meet Dan Siroker who, at the time, also served as the Director of Analytics for the Barack Obama presidential campaign.
Together, they would found B2C education startup CarrotSticks in 2009 to help parents with their child's math education. They were not educators or parents, so they were far removed from the problem. Acquiring users proved difficult.
As they explored and invalidated other opportunities, they came up with the idea for an inline tool to help businesses conduct A/B, multipage, and multivariate tests to make better data-driven decisions.
With this startup, they took a different approach. Going through their networks, they pitched the idea telling prospects: If you want access to this (solution), it's a $1000 a month. They didn't promise a date or a release for anything. They leveraged the extensive marketing agency network of Siroker and the trust that came from having worked on the Obama campaign.
With CarrotSticks, the objective was to try to learn. With Optimizely, we sold from day one. – Pete Koomen
They were able to sell two $1000 licenses through their networks. It took a month and a half before the first version of Optimizely was ready, but at that point, validation had already been successful.
In the end, the startup never really charged $1000 to their first customers, but it never hurt Optimizely grow and become profitable.
Koomen recommends starting in service mode and doing all the work for customers to really oil up the processes. It worked very well for them and now, CarrotSticks also has more than 50,000 users.
More on Vaporware Software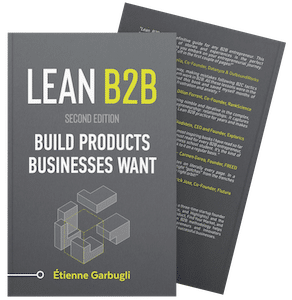 Download the First 4 Chapters Free
Learn the major differences between B2B and B2C customer development, how to think about business ideas, and how to assess a venture's risk in this 70-page sampler.
Working on a B2B Startup?
Learn B2B customer development with our free email course: