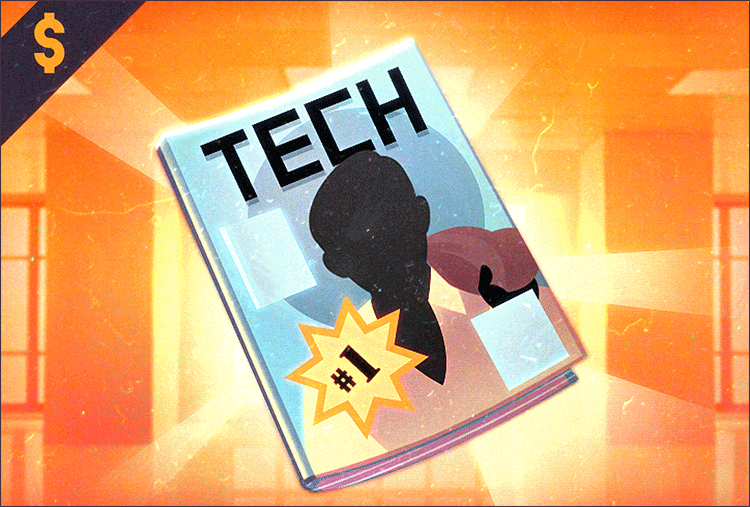 Absolute Focus Wins
In B2B, you need to change your mindset to truly dominate your beachhead market.
Your marketing, your distribution, your whole product, your focus — everything has to change.
Your value proposition has to change from 'look at all the great things that can happen with our product' to 'here are the specific problems we can solve'.
It's a very different game.
You need your one sentence benefit; it has to be crystal-clear.
As entrepreneur and author Tim Ferriss says, "People can dislike you or your business but they should never misunderstand you."
You only get one shot at positioning per prospect. Your positioning should answer: How do we help customers like them. What's so great about it? And so what?
It's essential.
The great thing is that once your message is consistent and targeted, it becomes a lot more impactful.
Once you're able to take on your prospects' perspective, wants and challenges, you can speak to their reality.
At LANDR, where I used to work, it was not uncommon to see the performance of messages and landing pages double when switching from generic messaging – speaking to all customer types – to speaking to a targeted audience.
You can do the same.
At this point – and based on your new positioning – you'll want to do a complete rework of your website, your sales collaterals, your ads, your landing pages, your social media accounts, your whitepapers, your testimonies, your client lists and case studies.
In all likelihood, you'll need to go a lot further than that.
How to Find Candidates for Case Studies in Your Beachhead Market
Case studies are an essential currency in B2B. Along with in-person events, they're often cited as the most effective B2B marketing tactics.
They're good for quickly building credibility and giving you an edge over competitors, which is just what you need.
To find the right case study candidates, you should look for:
Customers with good product knowledge – They've used your product for a long time or use it extensively;
Clients that achieved exceptional results – They got a significant return on their investment using your product;
Customers with recognizable names – And here, it's not names that are recognizable to you, it's names your ideal customers would recognize. Who do they respect?
Customers that came to you after working with a competitor can also be good candidates; they'll help highlight your competitive advantages and the ease of switching from another vendor.
Case studies are usually best included in contracts. Melanie Crissey, product marketer at FullStory, recommends working case study discounts into renewals, not new contracts, because when you sell a deal, you can't know with certainty that the product will work for the customer.
Once you've identified a few candidates, you'll want to reach out, find common ground and interview them. You can use this case study question list to make sure you're asking the right questions:
How to Write Case Studies for Your Beachhead Market
A reasonable length for a case study is around 500 words. You want to make sure your case study has a logical flow and tells the story from start to finish.
A great case study allows someone to really get to know the customer.
You'll want to:
Explain the problem
Introduce the company/product
Describe how the challenge was overcome, and
Sum it up, giving it a happy ending
You'll include real numbers, talk about the specific strategy and quote your customer in their own words to make the case study relatable.
Now, getting case studies won't always be an option. Some clients – even real early advocates – are limited in what they can say or share publicly.
In those scenarios, you can negotiate to use the company name and logo on your website, write a short testimony, publish a joint press release about the deal, write a blog post or technical paper about the experience, get the customer to take occasional calls from prospects or do a joint presentation at a conference.
There's many ways to get creative here.
But even after having created compelling case studies, you'll want to go deeper:
How to Truly Own Your Beachhead Market in B2B
You lose a lot of time learning a domain which isn't yours. You'll have a hard time being as credible as an expert from the market with established contacts.
As a founder, you should always think: Who in the industry already has the knowledge we seek? And, who can I recruit as partner, advisor or employee to gain that credibility?
Those people can be:
Advisors – People with influence or working for influential companies in your beachhead market OR market experts with the right connections.
When we were targeting our security beachhead market at Psykler, the name of a certain security specialist kept popping up.
It was clear that a lot of our prospects looked up to this person and that he had a lot of influence on the market we were targeting.
We invested a lot of effort in convincing that influencer to join us as an advisor. We made some headway, but it was still a work in progress when Psykler ran out of money.
Experts and salespeople selling or working in your beachhead market – There's most likely people already selling to your prospects or working in other capacities to service those customers.
They already know what's sellable; they know the levers and pain points. Chances are, they also have connections. They're the people you want to hire to speed up beachhead market dominance.
Other companies selling in your market – You may be the first with this solution in the beachhead market, but there's certainly other companies servicing the same customers. Get close to these companies.
They can help open doors, provide insights and, maybe, even partner up to help you capture market shares.
Finding Watering Holes in Your Beachhead Market
To integrate even deeper, you'll want to discover the watering holes and go where the customers are. Where do prospects gather for pleasure or for work?
It can be a conference, tradeshow, seminar, restaurant, bar, hotel or professional association networking event.
Swedish data visualization startup Spotfire even set up their company's sales office in the same building as the two restaurants where their targets – energy industry executives – met for lunch and drinks.
You need to go to the places where your target customers already are and piggy-back on those places to attract them.
Events and conferences are fast-tracks to communities / target markets. What events do your prospects value? Where do they go to learn?
Box CEO Aaron Levie jokingly says that every B2B company has a conference and that your company isn't serious if it doesn't have one. 😉
That's because it works. You want to build the community between customers; be the place where they want to be and learn.
Figure out what interests they share and how they buy.
You need to adapt to that reality.
It's a lot of effort, but the more deeply you integrate in the beahchead market, the more it will pull you towards the things that truly matter.
More on Beachhead Markets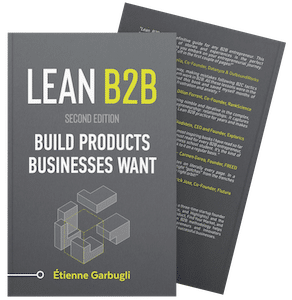 Download the First 4 Chapters Free
Learn the major differences between B2B and B2C customer development, how to think about business ideas, and how to assess a venture's risk in this 70-page sampler.
Working on a B2B Startup?
Learn B2B customer development with our free email course: